American Airlines New logo vector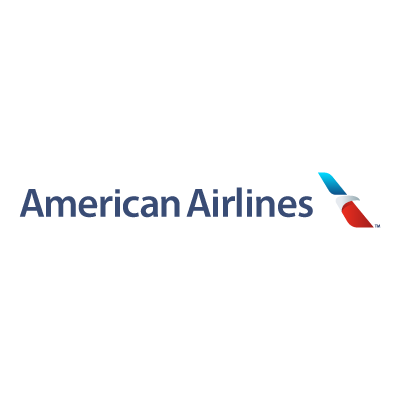 American Airlines Rolls Out New Logo and Livery
American Airlines recently got revamped by brand consultancy FutureBrand and unveiled a new logo and livery for its aircrafts.
With a more simplified eagle and slim diagonal logo, the shiny silver has gone white, with blue and red stripes on the tailfin displaying colors of the American flag. About 200 aeroplanes will have the new design by the end of 2013.
However, the revamp has received serious criticism from the design industry and its customers. Massimo Vignelli, who created the airline's previous identity, told in an interview that he wasn't very keen on the new design.
"There was no need to change. It's been around for 45 years. Every other airline has changed its logo many times, and every time was worse than the previous one," he said.
He further commented that the previous logo was made with the Helvetica font which was brand new at the time. "It looked great. The typeface was great. We proceeded by logic, not emotion. Not trends and fashions."
Related: >> Download American Airlines old logo in vector (.EPS) format
FutureBrand, on the other hand, claims to have been inspired by the company's heritage for which they incorporated colors and symbols associated with the American brand universally. The reimagined logo is called Flight Symbol. It evokes the star, "A" and the iconic eagle of the airlines' past. Everything looks modern and vibrant in the refreshed shades of red, white, and blue.
Currently the new identity is set to roll out with the recently added fleet of Boeing 777-300ER planes, redecorated by the James Parker Associates (JPA), by the end of this month.
JPA was appointed to design the Boeing interiors in early 2011, whereas, FutureBrand also boasts of a multi-year collaboration. During this time, it has worked on the extension of the new look to broader customer experience. It developed web and mobile apps, premium airport lounges, update onboard menus, modernized airport terminals and check-ins, etc.
According to FutureBrand, they will continue to work with American as it continues the journey to modernization.