Dish Network (.EPS) logo vector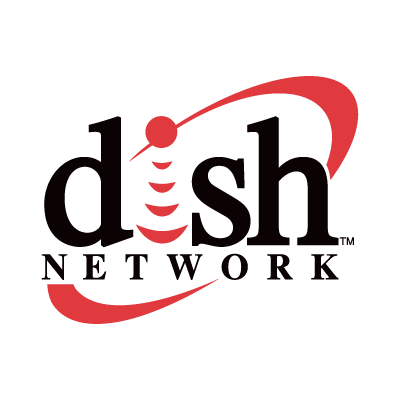 About Dish Network (.EPS)
Dish Network Corporation, commonly known as DISH, is an American direct broadcast satellite service provider. The company provides satellite television, audio programming, and interactive television services to commercial and residential customers in the United States. As of September 2012, the company provided services to just over fourteen million subscribers and has approximately 34,000 employees. The company is headquartered in Meridian, Colorado, though the postal designation of nearby Englewood is used in the corporate mailing address.
In January 2008, Dish Network was spun-off from EchoStar, its former parent company, which was founded by Charlie Ergen as a satellite television equipment distributor in 1980. The company began using Dish Network as its consumer brand in March 1996, after the successful launch of its first satellite, EchoStar I, in December 1995. That launch marked the beginning of its subscription television services, and EchoStar has since launched numerous satellites, with nine owned and leased satellites in its fleet as of January 2013. EchoStar continues to be the primary technology partner to Dish Network.
Joseph Clayton became president and chief executive officer of the company in June 2011, while Charlie Ergen remains chairman. Ergen has said diversifying and updating technology for the company will be a high priority, with an expectation that, over the coming decade, the company will provide internet, video, and telephone service for both home and mobile applications.