Brooklyn Nets logo vector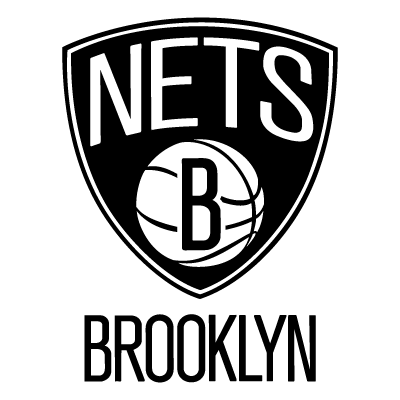 About Brooklyn Nets
The Brooklyn Nets are a professional basketball team based in the New York City borough of Brooklyn. They are members of the Atlantic Division of the Eastern Conference in the National Basketball Association. The team is one of two NBA franchises that play home games in New York City; the other is the Knicks.
An original member of the American Basketball Association, the Nets were founded in 1967 and initially played in Teaneck, New Jersey as the New Jersey Americans. In its early years, the team led a nomadic existence, moving to Long Island in 1968 and playing in various arenas there as the New York Nets. It won two ABA championships in New York before becoming one of four ABA teams to be admitted into the NBA as part of the ABA–NBA merger in 1976. The team then moved back to New Jersey in 1977 and became the New Jersey Nets. During their time in that state, the Nets saw periods of losing and misfortune intermittent with several periods of success, which culminated in two consecutive NBA Finals appearances in the 2001–02 and 2002–03 seasons.
After 35 seasons in New Jersey, the team returned to the state of New York in 2012 to play in the new Barclays Center in Brooklyn as the Brooklyn Nets.
Another vector logos: