Bristol-Myers Squibb logo vector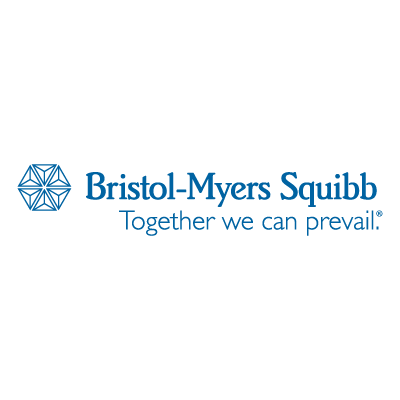 About Bristol-Myers Squibb
Bristol-Myers Squibb, often referred to as BMS, is a pharmaceutical company, headquartered in New York City. The company was formed in 1989, following the merger of its predecessors Bristol-Myers and the Squibb Corporation. Squibb was founded in 1858 by Edward Robinson Squibb in Brooklyn, New York, while Bristol-Myers was founded in 1887 by William McLaren Bristol and John Ripley Myers in Clinton, New York.
Bristol-Myers Squibb manufactures prescription pharmaceuticals in several therapeutic areas, including cancer, HIV/AIDS, cardiovascular disease, diabetes, hepatitis, rheumatoid arthritis and psychiatric disorders. Its mission is to "discover, develop and deliver innovative medicines that help patients prevail over serious diseases."
BMS' primary R&D sites are located in Princeton, New Jersey and Wallingford, Connecticut, with other sites in Hopewell and New Brunswick, New Jersey, and in Braine-l'Alleud, Belgium, Tokyo, and Bangalore, India.
Another vector logos: