GlaxoSmithKline logo vector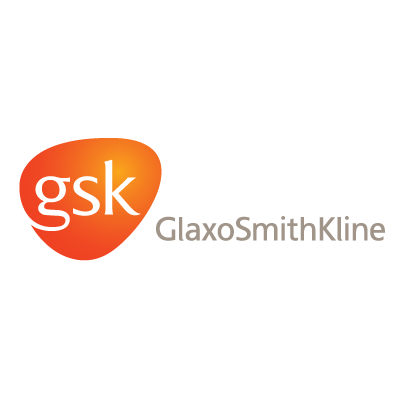 About GlaxoSmithKline
GlaxoSmithKline plc is a British multinational pharmaceutical, biologics, vaccines and consumer healthcare company headquartered in London, United Kingdom. It is the world's fourth-largest pharmaceutical company measured by 2009 prescription drug sales. It was established in 2000 by the merger of Glaxo Wellcome plc and SmithKline Beecham plc.
GSK has a portfolio of products for major disease areas including asthma, cancer, virus control, infections, mental health, diabetes, and digestive conditions. It also has a large consumer healthcare division which produces and markets oral healthcare and nutritional products and over-the-counter medicines including Sensodyne, Boost, Horlicks, and Gaviscon. In July 2012, GSK pleaded guilty to criminal charges and agreed to a $3 billion settlement of the largest health-care fraud case in the U.S. and the largest payment by a drug company in the US. The settlement is related to the company's illegal promotion of best-selling anti-depressants and its failure to report safety data about a top diabetes drug.
GSK has a primary listing on the London Stock Exchange and is a constituent of the FTSE 100 Index. As of 6 July 2012, it had a market capitalisation of £74.8 billion, the fifth-largest of any company listed on the London Stock Exchange. It has a secondary listing on the New York Stock Exchange.