Olympique de Marseille logo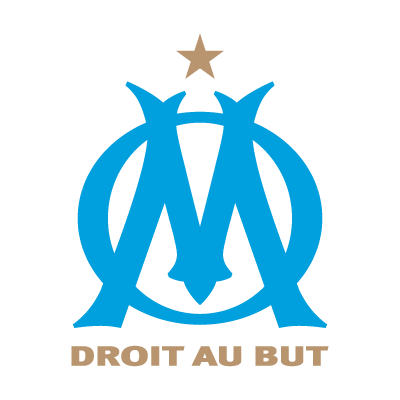 About Olympique de Marseille
Olympique de Marseille also known as l'OM or simply Marseille, is a French association football club based in Marseille. Founded in 1899, the club play in Ligue 1 and have spent most of their history in the top tier of French football. Marseille have been French champions nine times and have won the Coupe de France a record ten times. In 1993, the club became the first and only French club to win the UEFA Champions League. In 1994, Marseille were relegated because of a bribery scandal, losing their domestic trophy, but not the UEFA Champions League title. In 2010, Marseille became French champions again, under the stewardship of former club captain Didier Deschamps.
Marseille's home ground is the 60,031-person-capacity Stade Vélodrome located in the southern part of the city, where they have played since 1937. The Stade Vélodrome is renowned for its lively atmosphere. The club have a large fan-base having regularly averaged the highest all-time attendance in French football. Marseille's average home gate for the 2008–09 season was 52,276, the highest in Ligue 1.
Marseille's traditional kit colours were white shirts and shorts with blue socks until 1986. Since 1986, Marseille have played with white shirts, white shorts and white socks, and the blue color became lighter due to Adidas marketing but in 2012-2013, the club returned to his original kit, wearing blue socks. The club's current badge was adopted in 2004. The club's motto Droit Au But (French for "Straight to the Goal") appears under the badge and a star representing the victory in the Champions League is featured on the top. In 1997, Marseille was purchased by Franco-Swiss businessman Robert Louis-Dreyfus.