Chelsea logo vector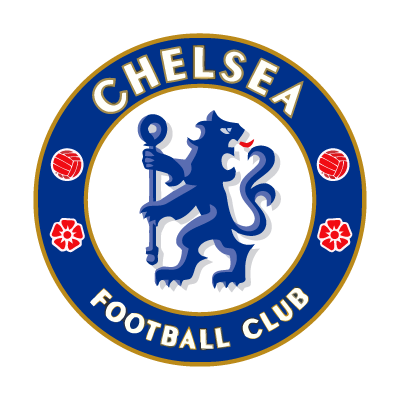 About Chelsea FC
Chelsea Football Club is an English football club based in Fulham, London. Founded in 1905, they play in the Premier League and have spent most of their history in the top tier of English football. Chelsea have been English champions four times, FA Cup winners six times and League Cup winners four times. They have also achieved European success, reaching the UEFA Champions' League final twice and winning the UEFA Cup Winners' Cup twice.
Chelsea's home is the 41,837 capacity Stamford Bridge stadium, where they have played since their establishment. The club had their first major success in 1955, when they won the league championship, and won several cup competitions during the 1960s, 1970s, 1990s and 2000s. The past decade has been the most successful period in Chelsea's history, capped by winning their first league and FA Cup "Double" in 2010. Since 2003 they have been owned by Russian billionaire Roman Abramovich.
Chelsea's regular kit colours are royal blue shirts and shorts with white socks, the combination used since the 1960s. The club crest has been changed several times in attempts to modernise or re-brand; the current crest, featuring a ceremonial lion holding a staff, is a modified version of one first adopted in the 1950s. The club has sustained the fifth highest average all-time attendance in English football. Their average home gate for the 2010–11 season was 41,435, the sixth highest in the Premier League.
Another vector logos: