Club Atletico River Plate logo vector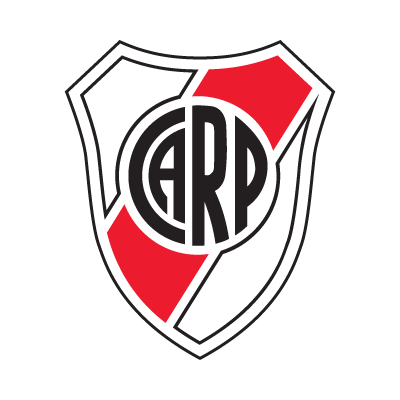 About Club Atletico River Plate
Club Atletico River Plate is a professional Argentine sports club based in the Belgrano neighborhood of Buenos Aires. Although many sports are practised at the club, River is best known for its professional football team, which has won many of the most important tournaments in the world, including Copa Libertadores, and Intercontinental Cup.
River is the most successful football team of Argentina, having won the Primera División title a record 34 times and one of the 10 best clubs in the world. River's last domestic title at the top division was the 2008 Clausura. Other domestic competitions won by River Plate were defuncts trophies Copa Dr. Carlos Ibarguren and Copa Adrián C. Escobar.
In addition, the club's international titles include two Copa Libertadores, one Intercontinental Cup, one Supercopa Sudamericana, one Copa Interamericana and one U-20 Copa Libertadores, apart from seven tournaments organized by AFA and AUF together: six Copa Dr. Ricardo Aldao, and one Tie Cup. River's success in the 1990s led IFFHS to name it ninth in its All-Time Club World Ranking. In 2011, River became the most successful Argentine club to have been relegated to the second division.
In 2010, the International Federation of Football History and Statistics placed River Plate in the 9th. place in a ranking that included the best teams of the world during the 1990 and 2000 decades. River was the South American club with the best position in the table.
The club was officially founded in 1901 and took its name from the common English name for the Río de la Plata. River has a fierce rivalry with Boca Juniors. Matches between them are known as Superclasico, and the two teams' rivalry is amongst the most heated in the sport, due to their local and global popularity. River's home stadium is Estadio Monumental Antonio Vespucio Liberti, known simply as "El Monumental", which is the largest stadium in the country.
Another vector logos: