About Dallas Cowboys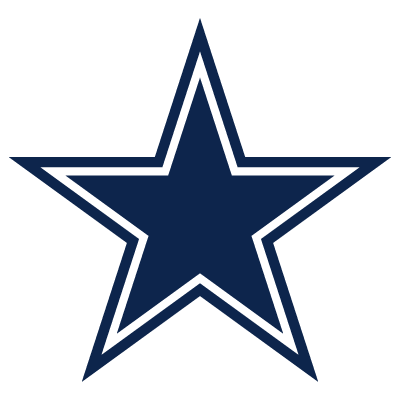 The Dallas Cowboys are a professional American football franchise that plays in the Eastern Division of the National Football Conference (NFC) of the National Football League (NFL).
They are headquartered in Valley Ranch in Irving, Texas, a suburb of Dallas. The team plays its home games at Cowboys Stadium in Arlington, Texas, within the Dallas–Fort Worth metropolitan area, which finished construction in time for the 2009 season. The Cowboys joined the NFL as a 1960 expansion team.
The team's national following might best be represented by its NFL record of consecutive home sell-outs. The Cowboys' streak of 160 sold-out regular and post-season games began in 1990, and included 79 straight sellouts at their former home, Texas Stadium, and 81 straight sell-outs on the road. The franchise shares the record for most Super Bowl appearances (8) with the Pittsburgh Steelers, corresponding to most NFC championships (8). The Cowboys are the only NFL team to record 20 straight winning seasons (1966–85), in which they only missed the playoffs twice (1974 and 1984), an NFL record that remains unchallenged.
Another vector logos: