Dollar General logo vector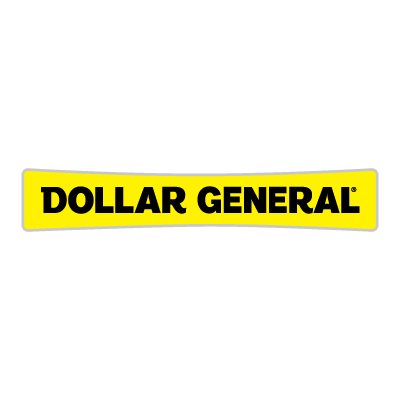 About Dollar General
Dollar General Corp. is a U.S. chain of variety stores headquartered in Goodlettsville, Tennessee. As of January 2012, Dollar General operated over 10,000 stores in 40 U.S. states.
The stores were founded in 1939 by Cal Turner in Scottsville, Kentucky as J.L. Turner & Son, Inc. In 1968, the business changed its name to Dollar General Corporation. In 2007, the company was acquired by the private equity firm Kohlberg Kravis Roberts & Co., which took the company public in 2009.
Dollar General stores are typically in small shopping plazas or strip malls in local neighborhoods. The stores tend to locate in smaller communities than those where Walmart would go. The company acquired the 280 stores of the P.N. Hirsh Division of Interco, Inc. in 1983 and in 1985 added 206 stores and a warehouse from Eagle Family Discount Stores, also from Interco, Inc. In recent years, the chain has started constructing more stand-alone stores, typically in areas not served by another general-merchandise retailer. In some cases, stores are within a few city blocks of each other.
Dollar General offers both name brand and generic merchandise — including off-brand goods and closeouts of name-brand items — in the same store, often on the same shelf. Although it has the word "dollar" in the name, Dollar General is not a dollar store. Most of its products are priced at more than $1.00. However, goods are usually sold at set price points of penny items and up to the range of 50 to 60 dollars, not counting phone cards and loadable store gift cards.
Dollar General often serves communities that are too small for Wal-Marts. It competes in the dollar store format with national chains Family Dollar and Dollar Tree, regional chains such as Fred's in the southeast, and numerous independently owned stores.
Since the turn of the century, Dollar General has experimented with stores that carry a greater selection of grocery items. These stores operate under the name "Dollar General Market".
Another vector logos: