About Detroit Red Wings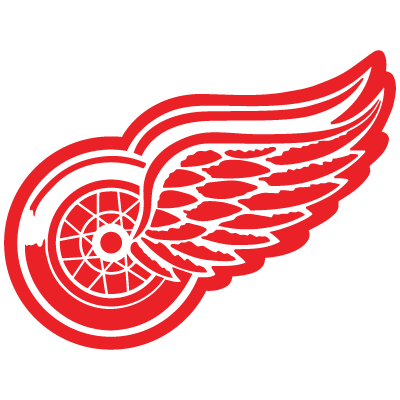 The Detroit Red Wings are a professional ice hockey team based in Detroit, Michigan. They are members of the Central Division of the Western Conference of the National Hockey League (NHL), and are one of the Original Six teams of the NHL, along with the Toronto Maple Leafs, Montreal Canadiens, New York Rangers, Boston Bruins, and Chicago Blackhawks.
As of 2011, the Red Wings have won the most Stanley Cup championships (11) of any NHL franchise based in the United States, and are third overall in total NHL championships, behind the Montreal Canadiens (24) and Toronto Maple Leafs (13). They currently play home games in the 20,066 capacity Joe Louis Arena after having spent over 40 years playing in Olympia Stadium. The Red Wings are one of the most popular franchises in the NHL, and fans and commentators refer to Detroit and its surrounding areas as "Hockeytown".
Between the 1933–34 and 1965–66 seasons, the Red Wings missed the playoffs only four times. More recently, the Red Wings have made the playoffs in 26 of the last 28 seasons, including the last 21 in a row (1991–2012). This is the longest current streak of post-season appearances in all of North American professional sports.
Another vector logos: