Dire Straits logo vector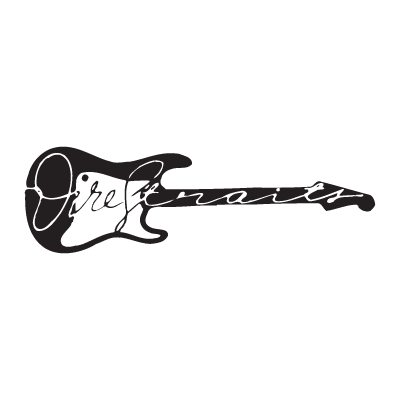 About Dire Straits
Dire Straits were a British rock band, formed in 1977 by former journalist and teacher Mark Knopfler, initially composed of Knopfler, his younger brother David Knopfler, John Illsley, and Pick Withers.
Dire Straits' sound drew from a variety of musical influences, including jazz, folk, blues, and came closest to beat music within the context of rock and roll. Despite the prominence of punk rock during the band's early years, the band's stripped-down sound contrasted with punk, demonstrating a more "rootsy" influence that emerged out of pub rock. Many of Dire Straits' compositions were melancholic.
Dire Straits' biggest selling album, Brothers in Arms, has sold over 30 million copies. They also became one of the world's most commercially successful bands, with worldwide album sales of over 120 million. Dire Straits won numerous music awards during their career, including four Grammy Awards, three Brit Awards—winning Best British Group twice, and two MTV Video Music Awards. The band's most popular songs include "Sultans of Swing", "Lady Writer", "Romeo and Juliet", "Tunnel of Love", "Private Investigations", "Money for Nothing", "Walk of Life", "So Far Away", "Your Latest Trick" and "Brothers in Arms".
Dire Straits' career spanned a combined total of 15 years. The band originally split up in 1988, but reformed in 1991. Dire Straits disbanded for good in 1995 when Mark Knopfler launched his career full time as a solo artist. There were several changes in personnel over both periods, leaving Mark Knopfler and John Illsley as the only two original bandmates who had remained throughout the band's career.