Nestea logo vector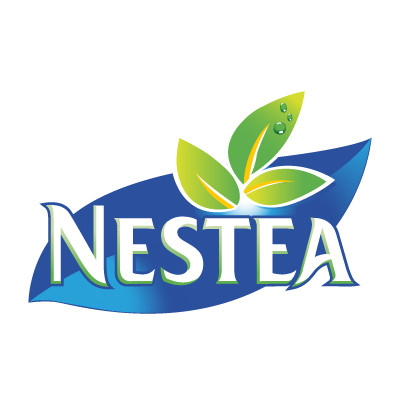 About Nestea
Nestea is a brand of iced tea manufactured by Nestle and distributed by Nestle company's beverage department in the United States and by Beverage Partners Worldwide (BPW), a joint venture between The Coca-Cola Company and Nestle, in the rest of the world. It competes with Unilever/PepsiCo's Lipton Iced Tea. It provides a variety of "tea products", in regular and diet forms, including liquid and powdered tea concentrates, refrigeratable teas, and ready-to-drink bottles dispensed by vendor or vending machine. The beverage comes in several flavors, depending on the country.
In January 2012, it was announced that the joint venture between Coca Cola and Nestle would be phased out by the end of the year. Nestle retained the right to the Nestea brand name, whilce Coca Cola continues to manufacture the same drink under another brand.
Nestea has become the subject of an investigation by PETA, which discovered cruel experimentation conducted on rodents, in an "attempt to discover possible health benefits".
Nestea was featured in the NBC's Ctrl webseries as the basis for Stuart's magic keyboard.
Another vector logos: