Sara Lee logo vector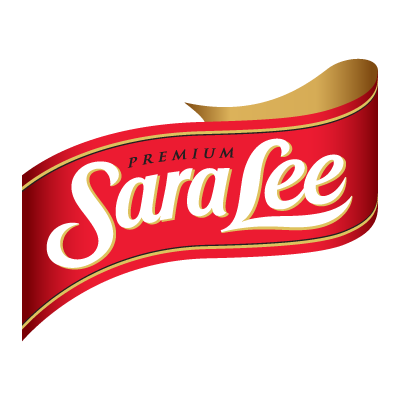 About Sara Lee
Sara Lee Corporation was an American consumer-goods company based in Downers Grove, Illinois. It had operations in more than 40 countries and sold its products in over 180 nations worldwide. Its international operations were headquartered in Utrecht, Netherlands.
Sara Lee is also the brand name of a number of frozen and packaged foods, often known for the long-running slogan "Everybody doesn't like something, but nobody doesn't like Sara Lee," often incorrectly reported as "Nobody does it like Sara Lee." In 2006, Sara Lee announced a new company wide campaign: "the joy of eating." The campaign is part of a restructuring at Sara Lee.
The company traced its lineage to 1939, when Nathan Cummings acquired C.D. Kenny Company, a wholesale distributor of sugar, coffee and tea in Baltimore, and created Consolidated Foods Corporation. In 1956 the company bought a company known as Kitchens of Sara Lee, which became one of the company's best-known brand names. In 1985 management adopted the brand name as the name of the corporation as a whole. As of 2006, Sara Lee Corporation has operations in more than 40 countries; sells food, beverage and household products in over 180 countries; and has some 40,000 employees worldwide.
On July 4, 2012, Sara Lee Corporation was split into two companies—one for North American operations which would be renamed Hillshire Brands, the other for international beverage and bakery businesses named D.E Master Blenders 1753.