Yahoo logo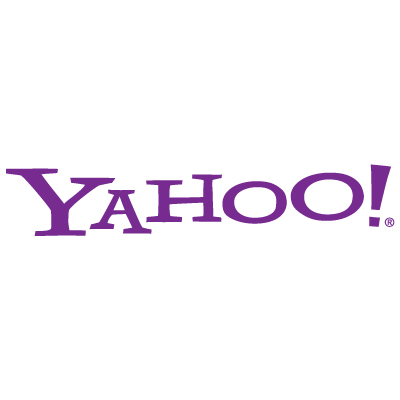 – Free download Yahoo logo vector in .EPS format
Fun facts about Yahoo logo:
YAHOO! is an acronym for "Yet Another Hierarchical Officious Oracle."
If you click on the logo's exclamation point on the Yahoo! home page, you'll hear the company's trademark yodel, made famous by country & western music star Wylie Gustafson of Wylie & the Wild West.
Yahoo! started out as "Jerry and David's Guide to the World Wide Web."
A purple version of the Yahoo! logo exists as well.
The original logo was known as the "Jumping Y Guy," which featured a blue circle representing the Earth, and a yellow Y-shaped stick figure leaping from the Earth, backed by a purple shadow.