About DragonForce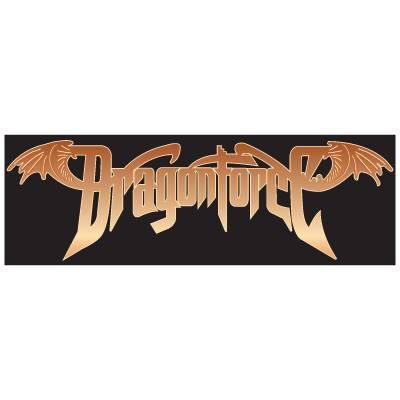 DragonForce is an English power metal band from London. Formed in 1999, the group is known for its long and fast guitar solos, fantasy-based lyrics, and electronic sounds in their music to add to their retro video game-influenced sound. Guitarists Herman Li and Sam Totman are the only two remaining founding members in the group since ZP Theart's departure. Marc Hudson was announced as Theart's replacement in March 2011. A new studio album, The Power Within, was released on 15 April 2012.
Formation
DragonForce was founded in 1999 by guitarists Herman Li and Sam Totman under the name of DragonHeart. The two later found singer ZP Theart through an advert, and soon after acquired drummer Matej Setinc, bassist Steve Scott and keyboardist Steve Williams. Totman and Li had a former musical ensemble experience in the band Demoniac. DragonHeart then released a demo, toured with Halford, Stratovarius and headlined their own shows under that name. The band later found that another power metal band with this same name already existed and renamed to DragonForce in 2002.
Drummer Matej Setinc left the band in December 1999 to continue his studies in Slovenia, he was replaced by Didier Almouzni. The band parted ways with Steve Williams in early 2000, and Steve Scott in November 2000. Williams later rejoined and left once again in December 2000, days ahead of the band's tour with Halford and Stratovarius. Steve Scott went on to join Shadowkeep, then Power Quest.
Bassist Diccon Harper joined the band in November 2000 with keyboardist Vadim Pruzhanov joining in February 2001 to complete the lineup for recording their first album.
Harper performed on DragonForce's debut album, Valley of the Damned in its completion, but left the band in 2002 because of a tendon problem that required surgery.