Efes pilsen beer logo vector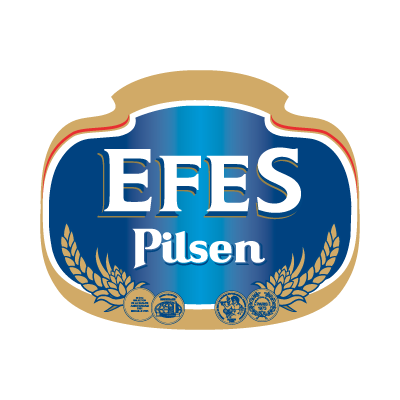 About Efes pilsen beer
Efes Pilsen beer brand produced in Turkey. Efes Pilsen Istanbul and Izmir started to be produced in 1969 and was opened to the world as soon as possible.
Exporting to over 50 countries as well as Turkey and Russia, Moldova, Serbia, Romania and Kazakhstan, with investments in Ephesus, a total of 17 beers in the world, has four malt mill and processing plant in 1 hops.
Beer market, and which has been a pioneer in the way of promoting the culture of Ephesus, the first light beer, cans of beer, recyclable bottle, 5 liter keg, embossed box, printed box, transparent labels, 1 liter bottles, barrels, boxes, barrels, bottles packaging and products to the Turkish introduced consumers. 202 dealers and 28 distributors spread throughout Turkey and Turkey, which has one of the most powerful distribution networks in Ephesus, Turkey, raw materials of beer played a big role in the development of the malt barley and hops.
Ephesus, keeping in the forefront of consumer demands and expectations of its product portfolio, Efes Pilsen, Efes Light, Efes Dark, Efes eXtra, Ephesus, Ice, Marmara Gold, Bomonti and produced under license Miller Genuine Draft, and Foster's brand Beck's has expanded to encompass.
Ephesus issued in 2007, Gusta and Mariachi market, new products are trademarks of Ephesus Turkey.
Another vector logos: