Falken Tire logo vector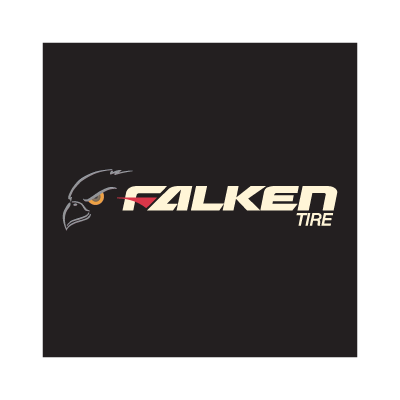 About Falken Tire
Falken Tire Corporation is a Japanese manufacturer of automobile tires. Originally created in 1983 as a brand for Ohtsu Tire and Rubber to sell their lineup of performance tires under, Falken became part of Sumitomo Rubber Industries (SRI) when they acquired Ohtsu in 2003. Currently, Falken is paired with fellow SRI brand Dunlop Tyres to form Dunlop Falken Tires, Ltd., the parent group of Falken Tire Corporation.
Falken launched in its native country of Japan in 1983 and was introduced to the North American market two years later. At its inception, Falken was created as the flagship high performance radial brand under Ohtsu Tire and Rubber.
Falken Tire Corporation, based in Fontana, California, is the corporate headquarters and West Coast distribution center for North American operations. Additional Falken Tire distribution locations include warehouses in Tennessee, New Jersey and Texas.
Falken has been chosen as original equipment supply for vehicle brands such as Subaru, Suzuki and Daihatsu.