FC Basel logo vector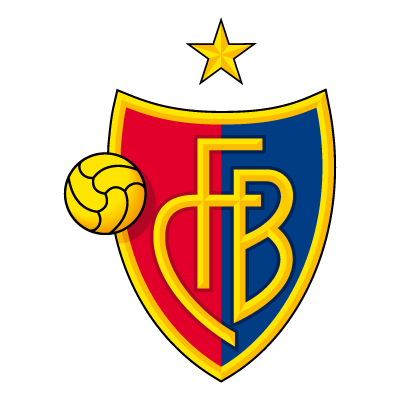 About FC Basel
Fussball Club Basel 1893, widely known as FC Basel, is a Swiss football club based in Basel. They are one of the most successful clubs in Swiss football, having won the Swiss Super League 15 times, the third most for any Swiss club. They were most successful in the late 1960s and 1970s, winning the title a total of seven times between 1967 and 1980. The 1980s saw hard times for Basel as they had an absence from European competition for many years and they were relegated in 1987. In the 2000s Basel returned to the top of Swiss football; winning their first title for 22 years in 2002 and won a further six titles in the years 2004, 2005, 2008, 2010, 2011, and 2012. FC Basel have also won the Swiss Cup 11 times.
They have competed in European competition every season since 1999–2000. In the 2001–02 season, the club reached the UEFA Intertoto Cup final, losing to Aston Villa; in the 2002–03 season they qualified for the Second Group Stage of the UEFA Champions League; and in the 2005–06 season, they reached the quarter-finals of the UEFA Cup. They have been in the Champions League more times than any other Swiss club — a total of four times — and are the only Swiss club to have ever qualified directly for the Champions League group stages.
In the 2011–12 season, FC Basel did what was thought impossible. After a 1-1 away draw against S.L. Benfica, FC Basel tied away 3-3 and then won at home 2-1 against Manchester United, which saw them progress to the knockout phase. Here they failed against Bayern Munich on aggregate despite a 1-0 home win.
Related links:
>> Manchester United logo vector
>> Bayern Munich logo vector
>> UEFA Champions League logo vector
>> Aston Villa logo vector