About F. Hoffmann-La Roche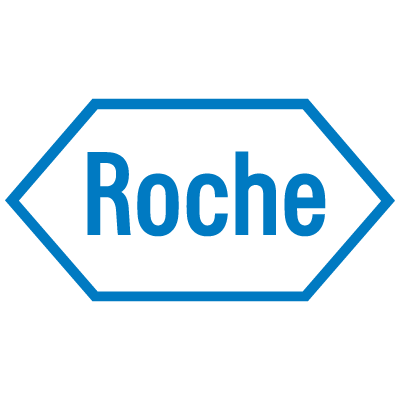 F. Hoffmann-La Roche Ltd. is a Swiss global health-care company that operates worldwide under two divisions: Pharmaceuticals and Diagnostics. Its holding company, Roche Holding AG, has shares listed on the SIX Swiss Exchange.
The company headquarters are located in Basel and the company has many pharmaceutical and diagnostic sites around the world – including: Nutley, NJ; Pleasanton, CA; Branchburg, NJ; Indianapolis, Indiana; Florence, South Carolina; and Ponce, Puerto Rico in the US; Welwyn Garden City and Burgess Hill in the UK; Clarecastle in Ireland; Mannheim and Penzberg in Germany; Mississauga and Laval in Canada; Shanghai in China; Mumbai & Hyderabad in India; Rio de Janeiro, Brazil; Segrate, Milan in Italy; Karachi, Islamabad and Lahore in Pakistan.
The company also owns the American biotechnology company Genentech, which is a wholly owned affiliate, and the Japanese biotechnology company Chugai Pharmaceuticals as well as the Tucson, Arizona based Ventana.
Roche's revenues during fiscal year 2010 were CHF 47.49 billion. Descendants of the founding Hoffmann and Oeri families own slightly over half of the company, with Swiss pharma firm Novartis owning a further third of its shares.
F. Hoffmann–La Roche is a full member of the European Federation of Pharmaceutical Industries and Associations (EFPIA).
Another vector logos: