First Citizens BancShares vector logo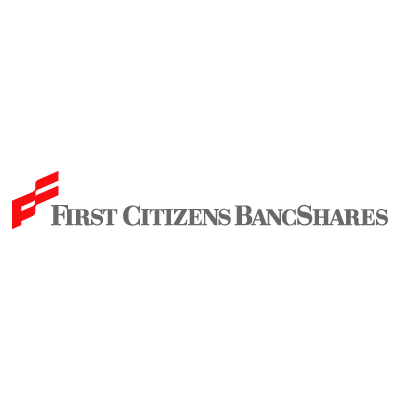 About First Citizens BancShares
First Citizens Bancshares, Incorporated (First Citizens Bancshares) is a bank holding company based in Raleigh, North Carolina. that operates two subsidiaries, First Citizens Bank and IronStone Bank. In aggregate, First Citizens operates in 17 states in the United States, concentrated in the Southeastern United States, Southern California, and Washington.
First Citizens is the 46th largest bank holding company in the United States with $21 billion in assets. The company employs approximately 4,400 employees.
First Citizens Bank serves clients in more than 200 locales in North Carolina, Virginia, West Virginia, Tennessee, Maryland, Florida, Colorado, California, Washington and Washington, DC. First Citizens has 435 branches. IronStone Bank, a division of the company, has 58 branches in Arizona, California, Colorado, Georgia, Florida, Kansas, Missouri, New Mexico, Oklahoma, Oregon, Texas, and Washington.
In 1998, First Citizens Bank made an agreement with First Citizens Bank of South Carolina, also owned by the Frank Holding family, allowing customers of either bank to conduct transactions with the other institution.
On Dec 22, 2003, Citizens Bancshares restated its previously announced 2003 third quarter earnings, following a determination by its independent auditors to chang its accounting treatment of one third quarter transaction related to shares of the Company's common stock donated to it by an unrelated third party.
On October 8, 2010, First Citizens filed a merger application with federal regulators, the Office of the Comptroller of the Currency and the Federal Reserve Bank of Richmond, and respective state banking departments in IronStone's footprint. IronStone Bank will continue to operate under its trade name. The change became official January 7, 2011.
First Citizens Bank entered into an agreement with the Federal Deposit Insurance Corp. (FDIC) to purchase substantially all the assets and assume the majority of the liabilities of United Western Bank, Denver, Colorado on January 21, 2011. Months later First Citizens took over the failed Colorado Capital Bank of Castle Rock, Colorado in a similar deal. It was the sixth FDIC-related agreement since July 2009. First Citizens now has 14 branches in Colorado, 3 of them IronStone.