Belk logo vector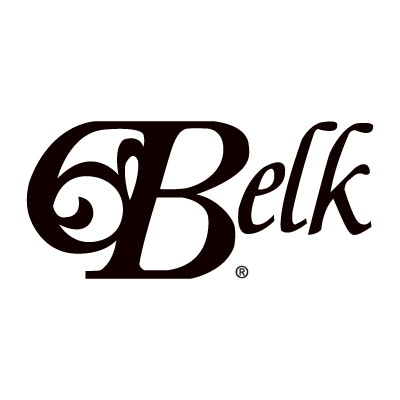 About Belk
Belk is a department store chain founded in 1888 in Monroe, North Carolina, today part of the Charlotte metropolitan area. After the founding of the first Belk store, the company grew in size and influence throughout the South.
The chain has four flagship locations:
SouthPark Mall, in Charlotte, North Carolina, houses the chain's largest store, with more than 330,000 square feet. The store was built in 1970 as one of the mall's original anchor stores. The mall was co-developed by the Belk and Ivey families.
Crabtree Valley Mall. in Raleigh, North Carolina, is where Belk built a similarly elaborate 236,000-square-foot store in 1972 in North Carolina's high-tech Research Triangle.
The Summit, in Birmingham, Alabama, houses the third flagship, built in 1997, which opened as a Parisian store and one of the lifestyle center's original anchors. Its intended conversion to a Belk flagship was officially announced on April 25, 2007, with the reorganization complete by September 2007.
Phipps Plaza, in Atlanta, Georgia, contains the fourth flagship, which also opened as Parisian, part of a 1992 expansion of the mall in which the store became the third mall anchor. Like the store at The Summit, it converted to a Belk by September 2007, although its conversion to flagship wasn't officially announced until November 2, 2007.