General Mills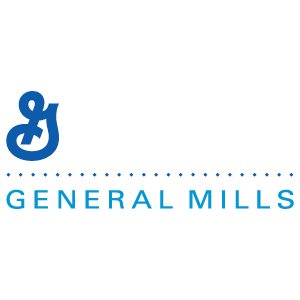 General Mills, Inc. is an American Fortune 500 corporation, primarily concerned with food products, which is headquartered in Golden Valley, Minnesota, a suburb of Minneapolis. The company markets many well-known brands, such as Betty Crocker, Yoplait, Colombo, Totinos, Jeno's, Pillsbury, Green Giant, Old El Paso, Häagen-Dazs, Cheerios, and Lucky Charms. Their brand portfolio includes more than 100 leading U.S. brands and numerous category leaders around the world.
General Mills brands
Breakfast cereals include Basic 4, Boo Berry, Buc Wheats, Cheerios and its variants, Chex and its variants, Cinnamon Toast Crunch, Cocoa Puffs, Cookie Crisp, Count Chocula, Crazy Cow, Fiber One, Franken Berry, French Toast Crunch, General Mills Kaboom, Gold Flakes, Golden Grahams, Chocolate Golden Grahams, Hidden Treasures, Honey Nut Clusters, Jurassic Park Crunch, Kix, Lucky Charms, Oatmeal Crisp, Raisin Nut Bran, Reese's Puffs, Total, Trix, and Wheaties. (Some are marketed outside the US and Canada by the Cereal Partners joint venture using the Nestlé brand).
Baking goods include Betty Crocker, Bisquick, Gold Medal Flour, Jus-Rol, Knack & Back, La Salteña, Pillsbury, V. Pearl, and Wanchai Ferry. General Mills also produces fruit snacks like Fruit by the Foot, Fruit Gushers, Fruit Roll-Ups, and Fruit Shapes.
The company's grain snacks include Bugles, Cascadian Farms, Chex Mix, Gardetto's, Nature Valley, and Fiber One bars. It also produces Häagen-Dazs ice cream outside of the US. Its meal products include Betty Crocker, Diablitos Underwood, Green Giant, Hamburger Helper, Old El Paso, and Wanchai Ferry. It also produces organic foods like Cascadian Farms and Muir Glen. Other brands include Frescarini, Latina, Totinos, Jeno's, Progresso, Columbo, and Yoplait (51%).