About SkyTeam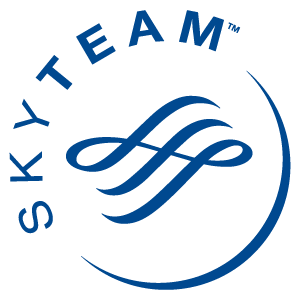 SkyTeam is an airline alliance with its centralised management team, SkyTeam Central, based at the World Trade Center Schiphol Airport on the grounds of Amsterdam Airport Schiphol in Haarlemmermeer, Netherlands. SkyTeam was founded in 2000 by Aeroméxico, Air France, Delta Air Lines and Korean Air—the last of the three airline alliances to be formed—but has grown to become the second-largest airline alliance in the world (in terms of passenger number and members), behind Star Alliance and ahead of Oneworld.[citation needed] The alliance currently consists of 15 carriers from four continents, with the slogan "Caring more about you". SkyTeam also operates a cargo alliance called SkyTeam Cargo. As of February 2012, the alliance and its members have a total workforce of 399,469.
In 2004, the alliance had the biggest expansion when Continental Airlines, KLM and Northwest Airlines joined simultaneously as full members. In 2010, the alliance celebrated its 10th anniversary with the introduction of a SkyTeam livery, the joining of and upgrading of status 4 airlines, followed by the announcements of Aerolíneas Argentinas, China Airlines, Garuda Indonesia to become full members. In January 2011, SkyTeam announced that Saudi Arabian Airlines and Middle East Airlines will also join SkyTeam in 2012.
As of February 2012, SkyTeam flies to 926 airports in 173 countries. It operates over 14,000 daily flights with a combined fleet of 3,542 aircraft (including associate carriers). Furthermore, the alliance has 490 lounges worldwide to serve its 487 million annual passengers. Besides its passenger-carrying business, SkyTeam also runs a separate cargo alliance—SkyTeam Cargo—which partners nine carriers who are all SkyTeam members.
Another vector logos: