About T-Mobile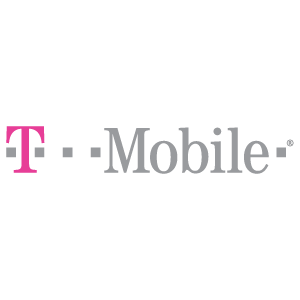 T-Mobile International AG is a German holding company for Deutsche Telekom AG's various mobile communications subsidiaries outside Germany. Based in Bonn, Germany, its subsidiaries operate GSM, UMTS and LTE-based cellular networks in Europe, the United States, Puerto Rico and the US Virgin Islands. The company has financial stakes in mobile operators in both Central and Eastern Europe.
The T-Mobile brand is present in 11 European countries – Austria, Croatia, Czech Republic, Germany, Hungary, Macedonia, Montenegro, the Netherlands, Poland, Slovakia, and the United Kingdom – as well as the US, Puerto Rico and the US Virgin Islands.
Globally, T-Mobile International subsidiaries have a combined total of approximately 150 million subscribers, making the company the world's third-largest mobile-phone service provider by subscribers and the third-largest multinational after the UK's Vodafone and Spain's Telefónica.
Another vector logos: