Futaba logo vector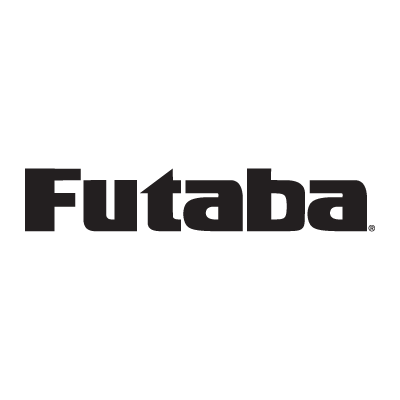 About Futaba
Futaba Corporation TYO: 6986 is a Japanese company that is most known for designing and manufacturing hobby-grade radio control systems including transmitters, receivers, servos, electronics and model aircraft. These products are used as the electronic link between the person controlling a model aircraft and the ground and the actual remote control system in the vehicle.
Futaba receiver
Other things that the corporation design and manufacture include industrial radio control and display units including OLED and VFD.
Futaba was established on February 3, 1948 as a manufacturer of vacuum tubes for receivers and vacuum fluorescent displays. Futaba became one of the first companies of its type to provide comprehensive radio control products, selection and service to hobbyists. Futaba systems and products were quickly accepted and used by serious competitors and casual enthusiasts alike. Futaba products are used in the air, on the water, underwater and on the ground for all types of RC models. Today, Futabas two main products lines are radio controls on the one hand and press die set components, mold base components and VFD modules. Futaba manufactures all components in-house, including tools and manufacturing facilities. The capital of the company is 22'558 mio. Yen and it has 5'263 employees.
A Futaba RC unit is featured in "Back to the Future" when Doc was using a remote control to drive the Delorean.
Competing brands of radio control system brands include Hitec, Spektrum RC (JR), Airtronics (Sanwa), Japan Remote Control (JR) and Graupner.
The brand is distributed in North America by Hobbico of Champaign, Illinois, USA.
The address of the company is: Futaba Corporation, 629 Oshiba, Mobara, Chiba Prefecture 297-8588, Japan