G-Star Raw logo vector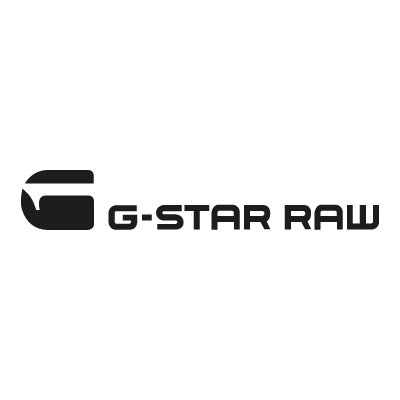 About G-Star Raw
G-Star RAW is a Dutch designer clothing company that aims to produce fashionable and high quality urban clothing. Many notable persons have modelled for the brand, including Liv Tyler, Girls' Generation, chess Grandmaster Magnus Carlsen, and Blink-182 member Tom DeLonge. It was showcased at the New York Fashion Week in 2008 and 2009.
G-Star was originally named Gap Star but decided to change their name upon going international to avoid confusion with the already established Gap. The brand specializes in making RAW denim – an unwashed, untreated denim. G-Star is influenced by military clothing. Inspirations of their designs come from vintage military apparel from around the world. Some examples include special mobile-phone pockets and zippered arm pockets on jackets.
G-Star's flagship stores are located in New York City, San Francisco, Los Angeles, Edinburgh, Melbourne, Sydney, Paris, London, Cardiff, Santiago de Chile and the Netherlands as its home base in the most luxurious shopping street of Amsterdam, the P.C. Hooftstraat. In total, G-Star has more than 6000 selling points world wide.