Hankook logo vector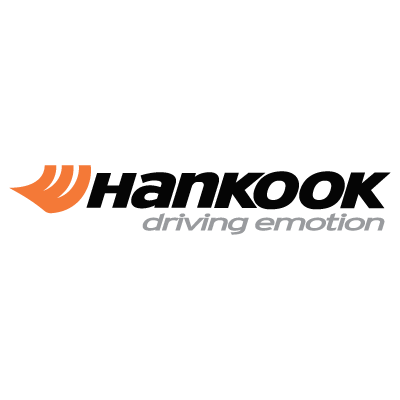 About Hankook
The Hankook Tire group is a South Korean tire company. Based in Seoul, South Korea, the Hankook Tire group is the 8th largest tire company in the world.
Hankook Tire was established in 1941 as the Chosun Tire Company. It was renamed to Hankook Tire Manufacturing in 1968.
Hankook Tire's worldwide reputation has largely grown due to its radial tire and bias-ply tire production. The company now supplies tires as original equipment to various automakers. In addition to producing about 50 million tires per annum, the company also sells batteries, alloy wheels, and brake pads.
Hankook Tire Co. has announced that the company will invest $1.1 billion to build factory in West Java, Indonesia as part of a plan to become the 5th biggest tire manufacturer in the world. In June 9, 2011 a ground breaking ceremony has been held at 60-hectare area as a regional hub production for export to Asian, North America and Middle East countries.