Harley-Davidson logo vector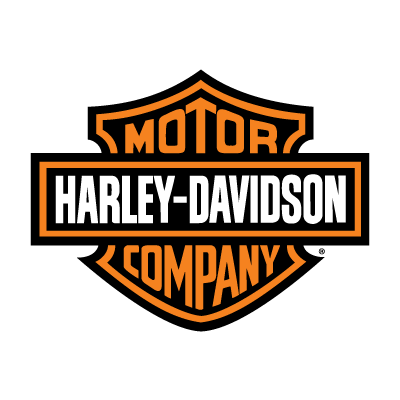 Harley Davidson Logo Reviewed
Harley Davidson Logo is a symbol well known not only to motor cycle fans but also to millions of motor cycle racing enthusiasts in particular and generally among other people across the globe. The Logo of Harley Davidson extends macho image and represents strength and ruggedness.
"BAR AND SHIELD LOGO"
The Harley Davidson company started using the ever famous Bar and Shield Logo in the year 1910. Till today every Harley Davidson motorcycle that rolls out of the production plant bears the Bar and Shield Logo.
Harley Davidson logo is seen on T/shirts, belts buckles, pens, stickers etc. This shows the popularity of the Harley Davidson's brand.
Little about Harley Davidson
The story of Harley Davidson starts from the year 1902 when William S. Harley created a design for a 2 cylinder motorcycle. In the year 1903 William partnered with Arthur Davidson to assemble the first Harley Davidson motor cycle.
Harley Davidson motorcycles were made with the intention of being racing machines. In 1905 Harley Davidson won its first race. This victory marked the beginning of the history of success for Harley Davidson. By the year 1920 Harley Davidson became the most popular motorcycle producer in the world and Harley Davidson logo became very well recognized.
In 2003 Harley Davidson celebrated 100th anniversary. These 100 years tell a story of solid growth, success and the growing popularity of Harley Davidson motor cycles and Harley Davidson Logo.,
logo Harley-Davidson vector, Harley Davidson vector logo, Harley-Davidson logo vector, vector Harley-Davidson logo, logo of Harley-Davidson, Harley-Davidson logotype, Harley Davidson logo EPS
Another vector logos: