Louis Dreyfus logo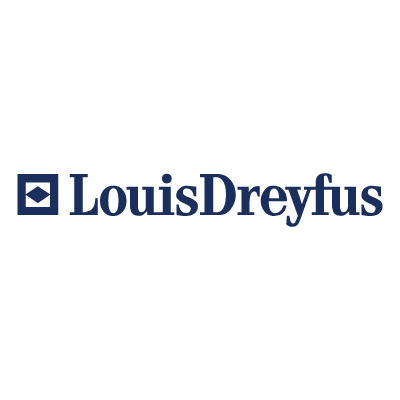 Louis Dreyfus
Louis Dreyfus Group is a French global conglomerate company that is involved in agriculture, oil, energy and commodities (global processing, trading and merchandising), as well as international shipping. It also owns and manages ocean vessels, develops and operates telecommunications infrastructures and is involved in real estate (development, management and ownership).
The company Louis Dreyfus Holding BV has its headquarters in the World Trade Center Amsterdam in Amsterdam.
Louis Dreyfus companies are present in more than 53 countries, with 72 offices. Major offices are located in Geneva, Beijing, Buenos Aires, Paris, São Paulo, New York and Connecticut.
Aggregate average annual gross sales in recent years have exceeded $120 billion. The company employs 35,000.