Metalist Kharkiv logo vector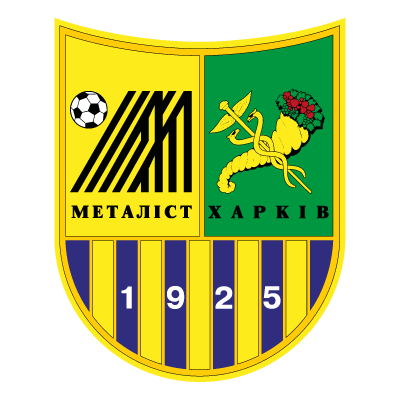 About Metalist Kharkiv
FC Metalist Kharkiv is a Ukrainian professional football club based in Kharkiv. During the Soviet Union its name was spelled in the Russian manner as Metallist.
It competes in the Ukrainian Premier League, the top football league in the country. Founded in 1925, the team worked its way up the rungs of the Soviet football system, eventually being promoted to the Soviet Top League in 1960. After a difficult period which included relegation, Metalist was promoted to the Top League again in 1982, where it remained until the league's dissolution. The club won the Soviet Cup once, and were also runners-up once. They have also won the bronze title of the Ukrainian Premier League five times in a row, starting in the 2006–07 season.
Metalist's home is the 40,003 capacity multi-use Metalist Stadium. The stadium was originally built in 1926 and was recently reconstructed to its current capacity to host Euro 2012 football matches.