About MetroPCS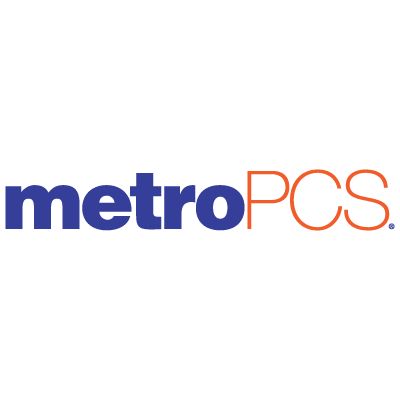 MetroPCS Communications, Inc. formerly known as General Wireless, Inc., is an American mobile phone service provider. It operates the sixth largest mobile telecommunications network in the US, with 9.5 million subscribers as of January 2012. The company, a Delaware corporation, is headquartered in Richardson, Texas.
MetroPCS uses CDMA technology to offer service in addition to its 4G network using LTE technology.
MetroPCS was established in 1994 as General Wireless, Inc., by Roger D. Linquist and Malcolm Lorang, both of whom were previously executives with wireless provider PageMart Wireless.
Late 2009 MetroPCS launched their 3G network. (select markets)
Late 2010 MetroPCS launched their LTE network. (select markets)
In August 2012, MetroPCS launched the first available voice over LTE (VoLTE) service in the United States.
Another vector logos: