Minnesota Vikings logo vector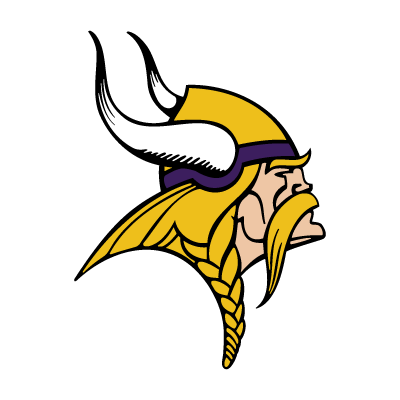 About Minnesota Vikings
The Minnesota Vikings are a professional American football team based in Minneapolis, Minnesota. The Vikings joined the National Football League (NFL) as an expansion team in 1960, and first took the field for the 1961 season. They currently participate in the North Division of the National Football Conference (NFC); prior to that the Vikings were in the NFC Central Division, and before that they were in the NFL's Western Conference Central Division.
The Vikings play their home games at the Hubert H. Humphrey Metrodome in Minneapolis as they have since 1982. From the team's first season in 1961 to 1982, the team had called Metropolitan Stadium in suburban Bloomington home. The Vikings conducted summer training camp at Bemidji State University from 1961–65. In 1966, they moved their training camp to Minnesota State University in Mankato, where it remains to this day.
Since the team's first season in 1961, the Vikings have had one of the highest winning percentages in the NFL. They are also one of only six NFL teams to win at least 15 games during the regular season. The Vikings have won one NFL championship, in 1969, prior to the league's merger with the American Football League (AFL). Since the merger, they have made the playoffs 24 times, third most in the league. Despite producing some of the best teams in NFL history over the years, the Vikings have not won a Super Bowl. The team has played in four Super Bowls, losing in each one. The team currently has eleven members in the Pro Football Hall of Fame.
Another vector logos: