Opodo logo vector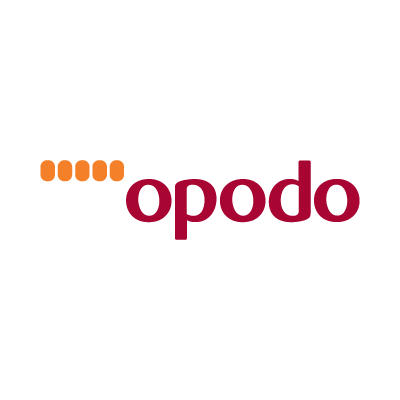 About Opodo
Opodo is an Internet travel agency website. It is a pan-European enterprise, founded by a consortium of European airlines, including British Airways, Air France, Alitalia, Iberia, KLM, Lufthansa, Aer Lingus, Austrian Airlines and Finnair. The travel technology provider Amadeus owned 99.4% of the company until 2011. Opodo offers a full worldwide range of travel products including flights (from more than 500 scheduled and low-cost airlines), hotels, car hire, dynamic packaging, city breaks, package holidays, excursions, ski holidays and cottages. Opodo's present turnover has reached €1.3 billion in gross sales, as of 2008.
Opodo operates out of fourteen European countries, with headquarters in London, UK. It operates Opodo-branded sites in Germany, the United Kingdom, France, Spain, Portugal, Italy, Austria, Belgium, Poland and Switzerland, as well as Travellink-branded sites in Sweden, Norway, Denmark, and Finland. It also operates several other French travel websites.
Opodo launched its first site in Germany in November 2001, its UK site in January 2002, its French site in April 2002 and its Italian site in January 2006.
The name "opodo" is a natural ambigram, with rotational symmetry. The name "opodo" was selected because it does not mean anything in any of the European languages, thus ensuring that all of the countries treat it as a 'foreign' website.[citation needed] The word opodo stands for "OPportunity tO DO"
Unlike most other booking sites, Opodo's site still quotes headline prices including all taxes.
Since 2011 Opodo is part of the European biggest E-Travel Group named ODIGEO.
logo Opodo vector, Opodo vector logo, Opodo logo vector, vector Opodo logo, logo of Opodo, Opodo logotype, Opodo logo EPS