Finnair logo vector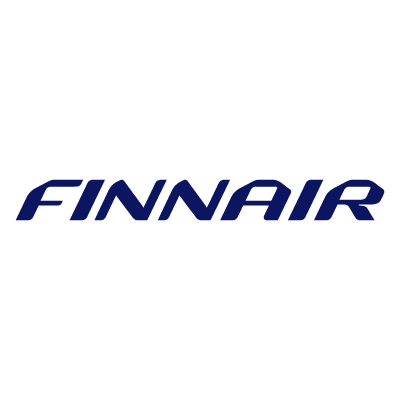 About Finnair
Finnair Plc (Finnish: Finnair Oyj, Swedish: Finnair Abp) is the flag carrier and largest airline of Finland, with its headquarters in Vantaa and its main hub at Helsinki-Vantaa Airport. Finnair and its subsidiaries dominate both the domestic and international air travel markets in Finland, and its largest owner is the government of Finland, with 55.8% of the shares.
Finnair is the fifth oldest airline in the world with uninterrupted existence. With no fatal or hull-loss accidents since 1963, it has also been ranked one of the safest airlines in the world.
Finnair is a member of the Oneworld airline alliance; in 2006 the airline transported 8.8 million passengers, on a network of 15 domestic and 55 international destinations, as well as about 60 seasonal charter-flight destinations. As of March 2007, the airline employed 9,447 staff.
logo Finnair vector, Finnair vector logo, Finnair logo vector, vector Finnair logo, logo of Finnair, Finnair logotype, Finnair logo EPS
Another vector logos: