Rolls Royce vector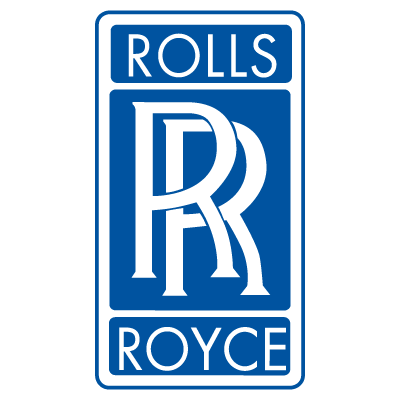 Rolls Royce is a global power systems company 'providing power for land, sea and air, with leading positions in civil aerospace, defence, marine and energy markets'. Rolls Royce Ltd. laid its foundation in 1906, when the founders of the company, Charles Rolls and Henry Royce, agreed to work together on a range of Rolls Royce cars. Since then, Rolls Royce has become a 'motoring legend'.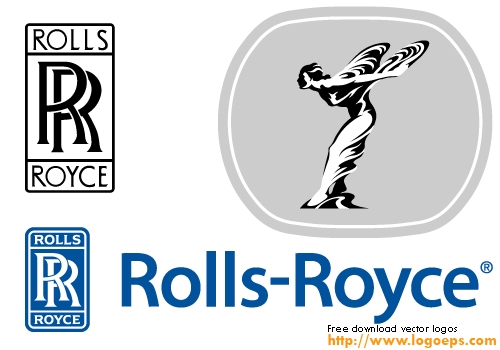 The Rolls Royce logo consists of two 'R's or doubles 'R' which apparently stands for Rolls and Royce. Though the Rolls Royce logo was simply designed, the name is so powerful that the Rolls Royce logo looks attractive and distinctive. There is, however, an ambiguous quality to the Rolls Royce logo that is often neglected. The name "Rolls Royce" in the Rolls Royce logo is always written complete with a hyphen. That's because 'the hyphen' symbolizes the partnership or the link between the two founders. In a more profound meaning, the hyphen in the Rolls Royce logo represents Claude Johnson, 'a recognized authority on motoring matters at the time of the company's formation and the man who is accredited with building the name into what it is today'.
Although not used with the Rolls Royce logo, "The Spirit of Ecstacy" or "The Flying Lady" is also an important element of Rolls Royce. It was designed by Charles Sykes as a statue to embellish Rolls Royce cars. The mascot was commissioned by Claude Johnson to 'counteract a craze among motorists for fixing golliwogs, toy policemen and other unseemly objects to their cars'.
The Rolls Royce logo and 'The Spirit of Ecstacy" had adorned the radiators of Rolls Royce motor cars since 1911. No doubt, the Rolls Royce logo has been a huge hit.