BMW vector logo preview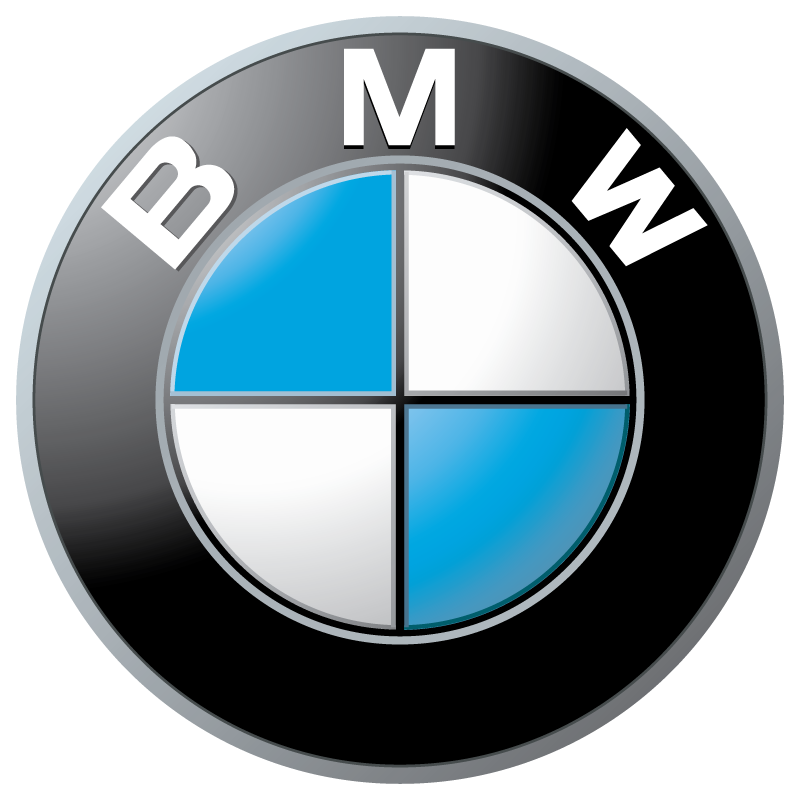 Established in 1913, the BMW Company has touched the height of success with immense accomplishment. BMW, which stands for Bayerische Motoren Werke or Bavarian Motor Company, was based in Munich, Germany. BMW is also the parent firm of MINI and Rolls-Royce car brands. Undoubtedly, the blue and white BMW logo is a fundamental ingredient for the company's prosperous attitude. The BMW logo has been minutely altered through the years but still continues to compel a strong corporate image.
As the company started as an aero engine manufacturer, it adopted the stylized demonstration of airplane propeller whirling by the plain blue sky. The BMW logo encompasses the four quadrants of blue and white shade. The logo design represents the white propeller blade against the blue sky, which depicts the company as the manufacturer of military aircraft engines during World War I.
Design Elements of the BMW Logo:
BMW logo portrays a solid corporate picture of the company. The BMW logo is said to be designed to signify Bavaria- as the company's manufacturing site. It has proved to be one of the most distinguished corporate designs that epitomize its eminent panache.
Shape of BMW Logo:
A thick black ring, bordered by the sleek silver lining, showcases the BMW logo in an elegant fashion. The gap in the ring of BMW logo is further divided into four quadrants with alternating shades of blue and white. The quarters of the BMW logo also reflect the spinning propeller of the aircraft, designed with a stylish conduct.
Color of BMW Logo:
BMW logo comprises of strong colors, casting a great impression on the spectator about the firm. Blue, black and white hues compliment to form such a logo that defines the chic character of the firm which cannot be described in words. The quarters of the BMW logo are shaded as white and blue whereas the thick ring is colored in the black shade projecting powerful nature of the firm.
Font of BMW Logo:
The letters "BMW", arranged at the top half of the black ring in the BMW logo, are inscribed in a non-serif font. This font totally represents the simplicity of the BMW logo, holding a solid corporate picture. The easy font of the BMW logo informs the spectator that the company has certainly touched the height of achievement and continues to pursue it.
BMW logo is a pleasant portrait that impels smartness, clarity and image consciousness. It is certainly known to be one of the most distinctive corporate insignias in the world. In 1929, Dixi was the first automobile to hold the reputed BMW logo. Although, the BMW logo has been altered quite infrequently but it still grips the elegance and eloquent attributes of the original identity.
Another vector logos: