Related: > Romney's Logo Looks Like Toothpaste
About Mitt Romney presidential campaign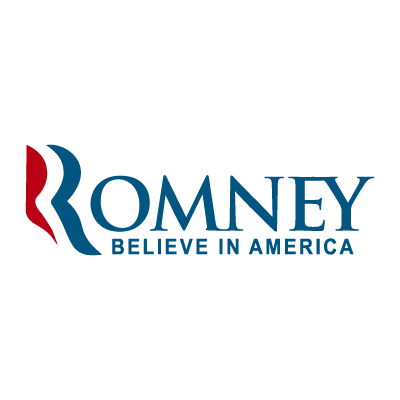 The Mitt Romney presidential campaign of 2012 began when Mitt Romney, the former Governor of Massachusetts, launched his second candidacy for the presidency of the United States in a bid to win the 2012 presidential election. His candidacy was formally announced on June 2, 2011 in Stratham, New Hampshire.
He filed his organization with the Federal Elections Commission as an exploratory committee, and announced the organization in a video message on April 11, 2011. He became the party's presumptive nominee with his victory in the Texas primary on May 29, 2012.
On August 11, 2012, in Norfolk, Virginia, Romney announced that his running mate for vice president is Paul Ryan, the U.S. Congressman for Wisconsin's 1st congressional district.
On August 30, 2012, in Tampa, Florida, Romney formally accepted the Republican Party's nomination at the 2012 Republican National Convention.