Rubin Kazan logo vector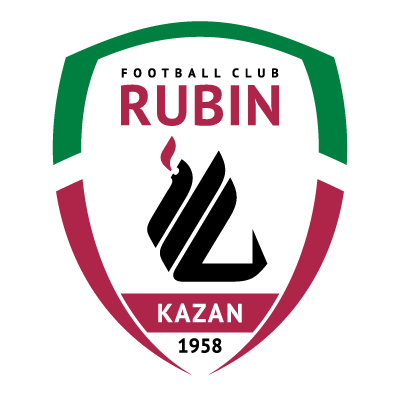 About Rubin Kazan
FC Rubin Kazan is a Russian association football club based in the city of Kazan (Republic of Tatarstan). Rubin won the Russian Premier League championship in 2008 and 2009.
FC Rubin Kazan was previously called "Iskra" from 1958 to 1964, and then "Rubin-TAN" from 1992 to 1993.
Having never played in the Soviet Top League, the football club joined the Russian First Division in 1992 and fell to the Russian Second Division in 1994. The mayor of Kazan at the time, Kamil Iskhakov, purchased the team in 1996. Rubin won the Second Division in 1997 and was promoted back to the First Division the following season.
The next four seasons, the team consistently finished above eighth place. Finally winning the title in 2002, Rubin was promoted to the Russian Premier League for the first time in 2003. Rubin finished third in its debut season to qualify for the UEFA Cup. The team faced a temporary setback in the 2004 campaign finishing in tenth place, but 2005 saw them finish fourth, again qualifying for the team for the UEFA Cup.
Another vector logos: