Sainsburys logo vector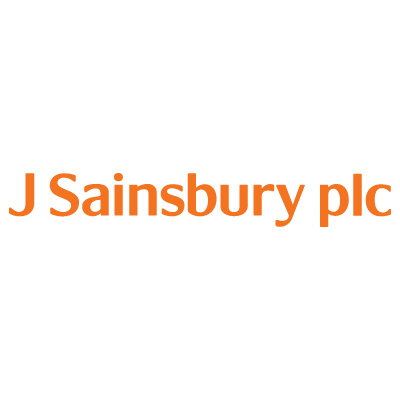 About Sainsburys
J Sainsbury plc is the parent company of Sainsbury's Supermarkets Ltd, commonly known as Sainsbury's, the third largest chain of supermarkets in the United Kingdom with a share of the UK supermarket sector of 16.5%. The group's head office is in the Sainsbury's Store Support Centre in Holborn Circus, City of London. The group also has interests in property and banking.
Sainsbury's was founded in 1869 by John James Sainsbury and his wife Mary Ann Sainsbury, in London, England, and grew rapidly during the Victorian era. It grew to become the largest grocery retailer in 1922, pioneered self-service retailing in the UK, and had its heyday during the 1980s. In 1995, Tesco overtook Sainsbury's to become the market leader, and Asda became the second largest in 2003, demoting Sainsbury's into third place.
The founding Sainsbury family still retain approximately 15% of J Sainsbury plc shares, through various trusts. The family reduced their stake from 35% in 2005. The largest Sainsbury family shareholders are Lord Sainsbury of Turville with 5.83% and Lord Sainsbury of Preston Candover, who controls just under 3% of the company, and benefits from 1.6% of the equity included in the above. The largest overall shareholder is the investment vehicle of the Qatari royal family who now hold 26.145% of the company.
It is listed on the London Stock Exchange and is a constituent of the FTSE 100 Index.