San Antonio Spurs logo vector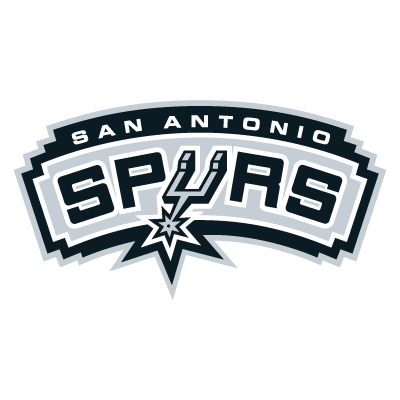 About San Antonio Spurs
The San Antonio Spurs are an American professional basketball team based in San Antonio, Texas. They are part of the Southwest Division of the Western Conference in the National Basketball Association.
The Spurs are one of four former American Basketball Association teams to remain intact in the NBA after the 1976 ABA-NBA merger and is the only former ABA team to have won an NBA championship. The Spurs' four NBA championships are the fourth most in NBA history, behind only the Boston Celtics, Los Angeles Lakers and Chicago Bulls. The Spurs' perfect record in NBA Finals series is surpassed only by the Chicago Bulls, who have won six without a loss; the Bulls and Spurs are the only two teams to maintain perfect records through multiple Finals series. As of July 2009, the Spurs rank third among active franchises for the highest winning percentage in NBA history; they have only missed the playoffs four times as an NBA franchise.
In their 36 NBA seasons since 1976–1977, the Spurs have captured 18 division titles. They have made the playoffs in 21 of the last 22 seasons, and have not missed the playoffs in the 15 seasons since Tim Duncan was drafted by the Spurs in 1997. With their 50th win in the 2011-2012 season, the Spurs currently hold the record for most consecutive 50+ win seasons at 13.
Another vector logos: