About Italy National Football Team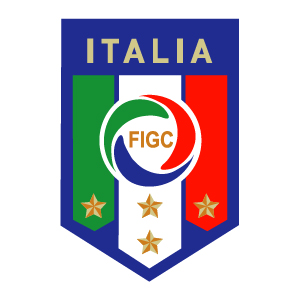 The Italy National Football Team (Italian: Nazionale di calcio dell'Italia), represents Italy in association football and is controlled by the Italian Football Federation (FIGC), the governing body for football in Italy. Italy is the second most successful national team in the history of the World Cup behind Brazil, having won four titles (1934, 1938, 1982, 2006). They have also won one European championship (1968), one Olympic football tournament (1936) and two Central European International Cups.
The traditional colour of the national team (as well as all Italian national teams and athletes officially representing Italy) is azure blue (azzurro, in Italian), due to the "Azzurro Savoia" (Savoy Blue), the colour traditionally linked to the royal dynasty which unified Italy in 1861, and maintained in the official standard of the Italian President.
Another vector logos: