UPS logo history
1916-1937
UPS's first logo had an eagle on it, as seen above, carrying a tied package in its talons. The shield design is used since 1916 (with some refurbishments) until today.
1937-1961
UPS's second logo was the first logo they had that had the letters "UPS" on it. The text in the chief of the shield reads, "The delivery system for vendors of quality." The supporting banner says "Since 1907" when the business was founded. The brown and gold color scheme continues to the present.
1961-2007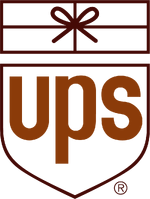 UPS's third logo was created by Paul Rand in 1961.
2003-present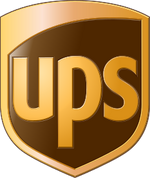 After more than four decades with the same logo, UPS introduced a new shield in March 25, 2003. It was created with FutureBrand and didn't include the bow-tied package that was in the former logo. Through the older one was still being used until June 30, 2007.