Sprint logo vector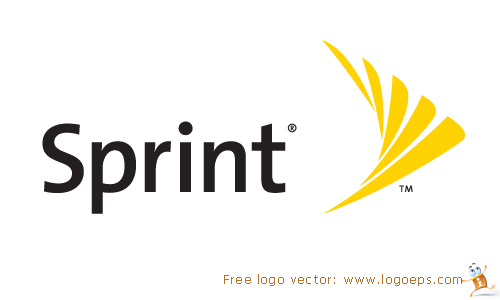 About Sprint
Sprint Nextel Corporation is a United States-based holding company that operates multiple wireline and wireless networks serving consumer, business and government customers in the United States, Puerto Rico, and the U.S. Virgin Islands. Sprint Nextel, through its various subsidiaries, offers services under the Sprint, Boost Mobile, Virgin Mobile and Assurance Wireless brands. Sprint is a tier 1 global Internet access service provider. Sprint Nextel is the United States' third largest long distance provider by subscribers. Sprint Nextel derives additional revenue by offering wholesale access to its wireless networks. As of 2011, the Sprint wireless network serves more than 55 million customers.
Sprint Nextel traces its origins to the Brown Telephone Company, which Cleyson L. Brown and Jacob Brown founded in 1899 to deploy telephone service to the rural area around Abilene, KS.
Prior to 2005, the company was known as Sprint Corporation. The company took its current name, Sprint Nextel Corporation, when it merged with Nextel Communications that year.
In 2006, Sprint Nextel exited the local landline telephone business, spinning those assets off into a newly created company named Embarq, which CenturyTel subsequently acquired in 2008.
Sprint Nextel owns a 50.9% equity interest in Clearwire Corporation. On December 17, 2012, Sprint Nextel agreed to pay US$2.97 per share, US$2.2 billion in total, to purchase the portion of Clearwire Corporation shares that Sprint Nextel does not already own.
On October 14, 2012, Japanese telecommunications company SoftBank announced that it intends to purchase 70% of Sprint Nextel Corporation for US$20.1 billion. The companies expect to close the transaction in the second quarter of 2013.
Sprint Nextel is headquartered in Overland Park, Kansas, United States and is led by Dan Hesse, the President and C.E.O.
Another vector logos: