Standard Chartered Hong Kong logo vector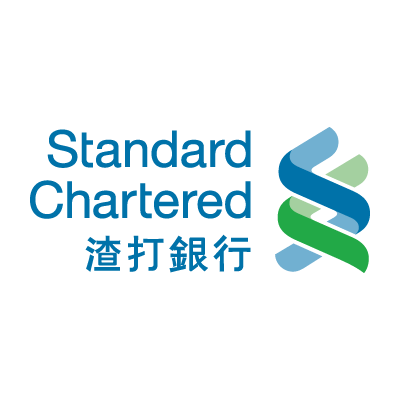 About Standard Chartered Hong Kong
Standard Chartered Hong Kong (officially Standard Chartered Bank (Hong Kong) Limited, is a licensed bank incorporated in Hong Kong and a subsidiary of Standard Chartered.
The history of Standard Chartered in Hong Kong dates back to 1859, when The Chartered Bank of India, Australia and China opened a branch in Hong Kong. The Bank started issuing banknotes of the Hong Kong dollar in 1862, and still does so today.
In 2000, Standard Chartered acquired Hong Kong-based retail banking business of the Chase Manhattan Bank, including Chase Manhattan Card Company Limited.
An office tower, the Standard Chartered Bank Building, in Des Voeux Road, Central, Hong Kong is named after the bank. The building is now owned by Hang Lung Group.
The Chairperson of the Board is Katherine Tsang, younger sister of former Chief Executive of Hong Kong, Donald Tsang, and formerly chairwoman for Greater China operations. She took up the top job on 1 January 2011, succeeding Chow Chung-Kong, who held the post from 2004.
Another vector logos: