Starbucks Coffee logo vector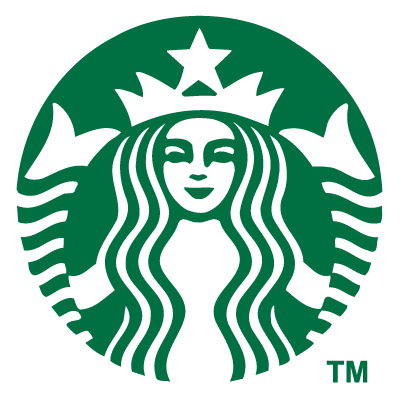 About Starbucks Coffee
Starbucks Corporation is an American global coffee company and coffeehouse chain based in Seattle, Washington. Starbucks is the largest coffeehouse company in the world, with 20,366 stores in 61 countries, including 13,123 in the United States, 1,299 in Canada, 977 in Japan, 793 in the United Kingdom, 732 in China, 473 in South Korea, 363 in Mexico, 282 in Taiwan, 204 in the Philippines, and 164 in Thailand.
Starbucks sells hot and cold drinks, coffee beans, salads, hot and cold sandwiches, sweet pastries, snacks, and items such as mugs and tumblers. Through the Starbucks Entertainment division and Hear Music brand, the company also markets books, music, and film. Many of the company's products are seasonal or specific to the locality of the store. Starbucks-brand ice cream and coffee are also offered at grocery stores.
From Starbucks' founding in 1971 in Seattle as a local coffee bean roaster and retailer, the company has expanded rapidly. In the 1990s, Starbucks was opening a new store every workday, a pace that continued into the 2000s. The first store outside the United States or Canada opened in the mid-1990s, and overseas stores now constitute almost one third of Starbucks' stores. The company planned to open a net of 900 new stores outside of the United States in 2009, but has announced 300 store closures in the United States since 2008.
Another vector logos: