Transmilenio vector logo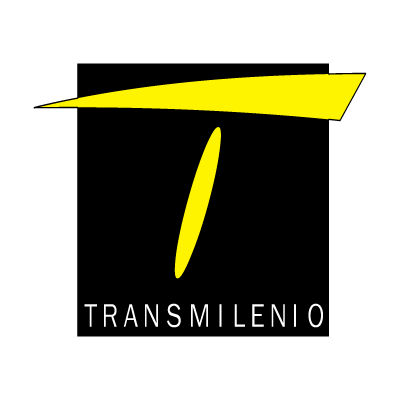 Free to download Transmilenio vector logo in .EPS vector format. Browse to see more Transmilenio related vector logos. Download Transmilenio vector logo in .EPS format, and open with Adobe Illustrator or Adobe PhotoShop or CorelDRAW.
The current status of the logo is active, which means the logo is currently in use.
About Transmilenio
TransMilenio is a bus rapid transit system that serves Bogotá, the capital of Colombia. The system opened to the public in December 2000, covering Av. Caracas and Calle 80. Other lines have been added gradually over the next several years, and as of 2012, 11 lines totalling 87 km (54 mi) run throughout the city.
Inspired by Curitiba's Rede Integrada de Transporte (Integrated Transportation Network), TransMilenio consists of several interconnecting BRT lines, each composed of numerous elevated stations in the center of a main avenue, or "troncal". Passengers typically reach the stations via a bridge over the street. Usually, four lanes down the center of the street are dedicated to bus traffic. There are both express and local buses, the latter stopping in every station to pick up passengers. The outer lanes allow express buses to bypass buses stopped at a station.
Users pay at the station entrance via a smart card, pass through a turnstile, and await the arrival of the bus inside the station, which is typically 5 m wide. The bus and station doors open simultaneously, and passengers board by simply walking across the threshold. Like a subway system, the elevated station platform and the bus floor are at the same height.
The buses are diesel-powered, purchased from such manufacturers as the Colombian-Brazilian company Marcopolo-Superior, German conglomerate Mercedes-Benz, and Scandinavian based companies as Volvo and Scania. The buses are articulated (split into two sections with an accordion-like rotating middle to allow for sharp turns) and have a capacity of 160 passengers. In May 2007, a new, larger bus, with capacity for 270 passengers, was presented to the public. This bus has three sections with two articulations and will be used in phase III. TransMilenio buses are not equipped with transponders to give them traffic signal priority, a regret voiced by the general manager of the system, Angelica Castro.
As of October 2012, up to 1,400 buses were circulating on the troncal system and the fare is 1700 Colombian pesos for a single trip (about EUR 0.75 or USD 0.9, as of October 2012). Cards use a contactless smart card (MIFARE) system, and multiple trips may be purchased for one card. Most users are distrustful, and only purchase one or two trips at a time due to problems with the cards at the launch of the system.[citation needed] Although the technical problems have been fixed, there are no financial incentives (discounts) for multiple purchases or public education campaigns (despite what urban planning consultants recommended).
An additional set of 410 regular buses, known as "feeders" (alimentadores, in Spanish), transport users from certain important stations to many different locations that the main route does not reach. Unlike the main TransMilenio buses, feeders operate without dedicated lanes, are not articulated and are green (regular TransMilenio buses are red). There is no additional fare to use the feeder buses.
Bogotá has many bicycle paths built throughout the city in conjunction with TransMilenio. Five percent of trips in Bogotá today are by bicycle. TransMilenio stations at each end of a line have huge bicycle parking facilities to facilitate bicyclists using the system.