Fifa World Cup Brazil 2014 official logo
The official logo of the competition is entitled "Inspiration", and was created by Brazilian agency Africa. The design is based around a photograph of three victorious hands together raising the World Cup trophy and its yellow and green colouring is meant to represent Brazil warmly welcoming the world to their country. It was unveiled at a ceremony held during the 2010 World Cup in Johannesburg. The design was selected from the submissions of 25 Brazilian-based agencies invited to submit designs. Brazilian graphic designer Alexandre Wollner has criticised the design, suggesting that it resembles a facepalm, as well as the process through which it was chosen, which had a jury that excluded professional graphic designers.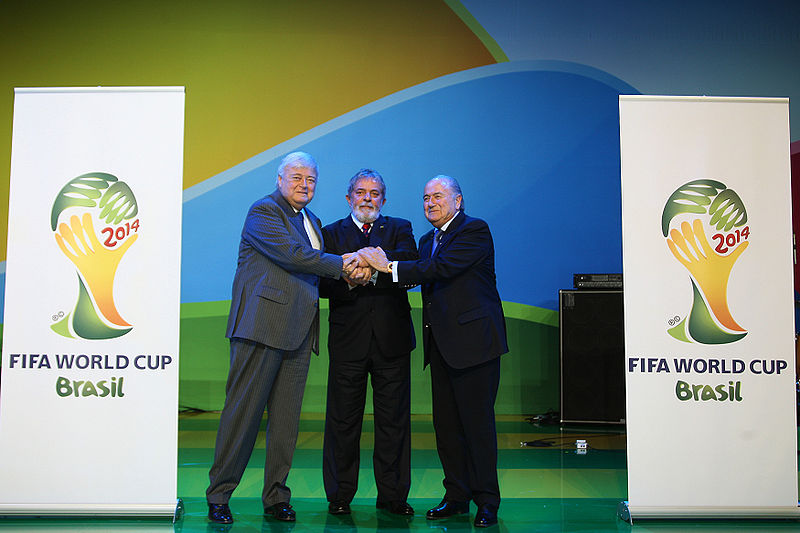 FIFA also commissioned an official poster that was unveiled in January 2013 and designed by the Brazilian creative agency Crama. The official slogan is "All in One Rhythm" (Portuguese: "Juntos num só ritmo").