Barcelona SC logo vector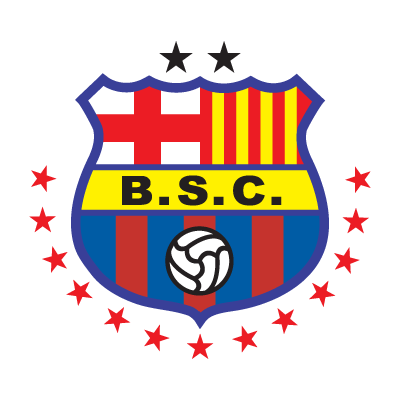 About Barcelona SC
Barcelona Sporting Club is an Ecuadorian sports club based in Guayaquil, known best for its professional football team. They currently play in the Ecuadorian Serie A, the highest level of football in the country, and hold the distinction of being the only team to have never been relegated.
Barcelona is the most successful football team in Ecuador, having won the Serie A title a record 14 times and are the current league champion having won the 2012 season. They have also won six regional titles, and were the first Ecuadorian club to make it to the Copa Libertadores finals, having done so twice.
Barcelona was founded on May 1, 1925, by Eutimio Pérez, a Spanish immigrant who named the club after his home city of Barcelona. Since then, Barcelona has become the most popular club in the country. The club holds a long-standing rivalry with Emelec, and matches between the two teams are referred to as "El Clásico del Astillero". The club plays their home matches in Estadio Monumental Banco Pichincha, the largest stadium in the country.
In addition to football, the club has teams in professional basketball, bowling, boxing, swimming, volleyball, baseball, football, athletics, and tennis. In 2008, its basketball team was the champion in the Ecuadorian National Basketball League.