Best Western logo vector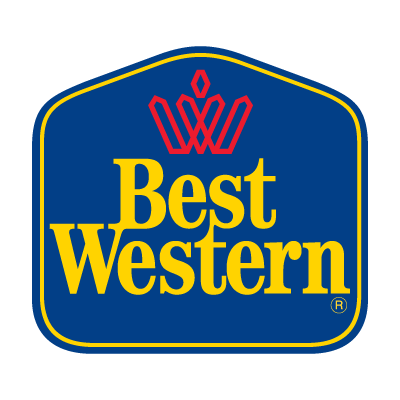 About Best Western
Best Western International, Inc., operator of the Best Western Hotel brand, is the world's largest hotel chain, with over 4,195 hotels in over 100 countries. The chain, with its corporate headquarters in Phoenix, Arizona, operates more than 2,000 hotels in North America alone. Best Western has a marketing program involving placement of free Wi-Fi access hotspots in its hotels.
Since 2002, Best Western International has begun creating an upscale brand for some properties located in Europe and Asia: Best Western Premier. By 2011 the chain's branding was modified; the basic Best Western name is now complemented by Best Western Plus and Best Western Premier properties offering progressively improved dining, recreation, and room guarantees. The hotel descriptor categories are now used by Best Western hotels around the world.
Unlike other chains, which are often a mix of company-owned and franchised units, each Best Western hotel is an independently owned and operated franchise. Best Western does not offer franchises in the traditional sense, however. Instead, Best Western operates as a nonprofit membership association, with each franchisee acting and voting as a member of the association in the manner of a marketing co-operative.
In 1964, Best Western took the first step towards global expansion when Canadian hotel owners joined the system. Best Western then expanded to Mexico, Australia and New Zealand in 1976. Best Western continued to expand throughout the world and how is one of the fastest growing hotel brands in the Middle East and Asia.